Flag and Mat Accessories
Flag poles and brackets are perfect for hanging House Flags. You can attach them to most wooden structures, including houses, garages or sturdy wooden posts.
Display garden flags with Garden Flag stands or arbors. These can be inserted into any soft ground and are perfect for exhibiting flags in your garden or yard.
Arbors come in sizes for both House and Garden Flags. Much like stands, they can be inserted into any soft ground for multiple display options.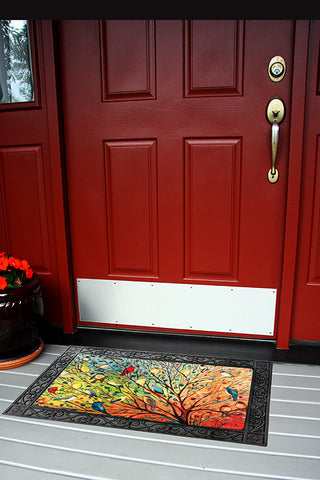 Toland Door Mat Holders add extra flair to Toland's line of Decorative Door Mats.